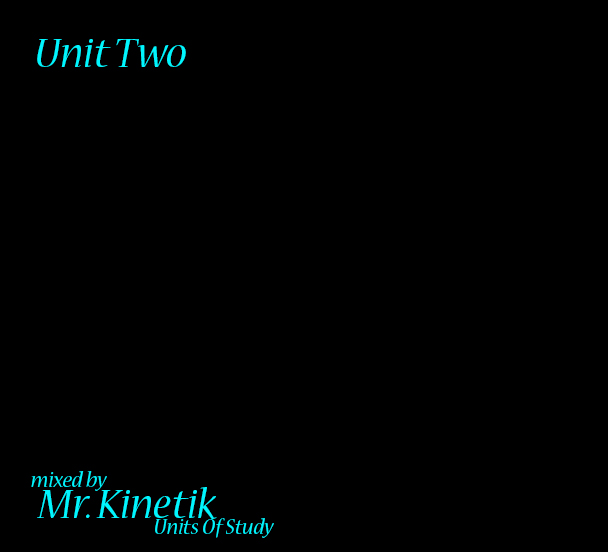 Movers & Groovers,
This is "Unit Two" in the Units Of Study mix series. Another journey in sound. Get this one and/or stream it at your leisure. Either is fine but whichever one you choose, don't be stingy. Share it with somebody. Compare notes. Discuss. Here's "Unit One" if you missed it.
Community friendly. Jam to this. Hit me up on Twitter about it when you can. I would love to hear what you think and what you would like to hear.
We need more peace. We need more love. Get up, get into it, get involved!
The P.E.A.C.E.,
Mr. Kinetik