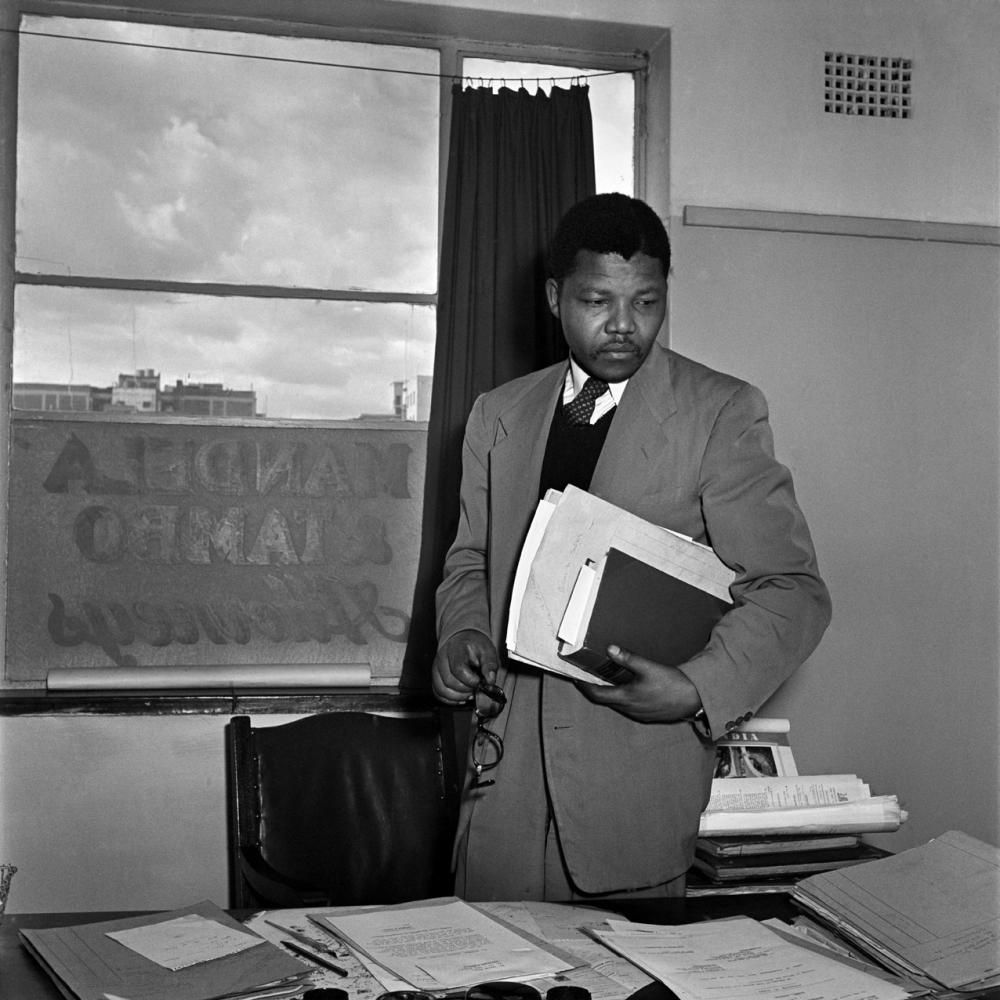 Movers & Groovers,
Nelson Rolihlahla Mandela has physically left this planet but his legacy will remain until the end of time. His pursuit of equality, equity, peace and reconciliation should be a source of inspiration in all of our lives.
In my travels across the Information Highway (the Internet) I found an article by Peter Beinart titled, "Don't Sanitize Nelson Mandela: He's Honored Now, But Was Hated Then." Naturally, I stopped to read the article and I encourage you to do the same.
I have been drawn to the role of American government in affairs around the world since I was a little guy playing a plastic guitar pretending to be Ernie Isley. I wouldn't say my Pops is a revolutionary but he is a fan of history and he never tried to hide facts and possibilities from my sister and I. With that, I can remember my Pops talking to me about how the American government has plenty of dirt that has been ineffectively swept under a rug. For me, I could not understand why the American government felt the need to nose around in other countries, many times on the wrong side of what was truly right. Especially given the unsolved and unreconciled issues of our nation. I always thought, "Shouldn't we get it right here first?" As I learned more, I became aware of economics and politics; long story short, we get involved if we think our interests will be compromised if we do not get involved. Where we have little or no economic or political interests, we tend to stay out on the fringe…which is tragic because in those places, our presence is needed most.
Beinart explores points regarding Mandela's legacy that quite frankly, we just do not hear very often. We have been sold an image of Mandela as an aging man who fought for freedom for his people, which he certainly did, but the young Mandela has been somewhat silenced. Maybe people are ashamed that Mandela and the African National Congress were considered "terrorists" by the American government until 2008. Or maybe the shame lies in Ronald Reagan referring to South Africa as "a country that has stood by us in every war we've ever fought, a country that, strategically, is essential to the free world in its production of minerals" at a time when racism, segregation and oppression were the calling cards of South Africa.
Maybe there is no shame. The reality of the matter is that in the midst of the Cold War, when America and its allies were in conflict with the USSR and its allies, America was on the wrong side of freedom in a few places in the world. As an American, I can accept that. I want to see the whole picture of history; I have spent countless hours looking at as many perspectives as possible on various issues because I do not want to miss other perspectives. Beinart seems to support that effort in his article by exploring Mandela's stance against the ideology of the American government at various points in history.
As with King, it is this subversive aspect of Mandela's legacy that is most in danger of being erased as he enters America's pantheon of sanitized moral icons. But it is precisely the aspect that Americans most badly need. American power and human freedom are two very different things. Sometimes they intersect; sometimes they do not. Walking in Nelson Mandela's footsteps requires being able to tell the difference.
I believe that in America we sometimes do a shoddy job of remembering what really happened. We have been wrong many times in the area of human rights, liberation and reconciliation. As an educator, I believe our youth and public at large need to know the truth. The truth is that Mandela, now celebrated, was once viewed as a threat to America primarily because he was going against the South African government, to whom America had ties. Economic and political posturing was more important than the needs of humanity, the pursuit of love, peace and unity.
I'm grateful for the work of Mandela and the work of all people who truly have advocated for love, peace and unity worldwide. I hope that we always remember that sometimes a true pursuit of justice will be met with force from those who benefit from injustice. However, we are called to support each other in love and peace. It is my prayer that we continue to seek out ways to live in love, peace and unity with each other throughout the world.
P.E.A.C.E.,
Mr. Kinetik