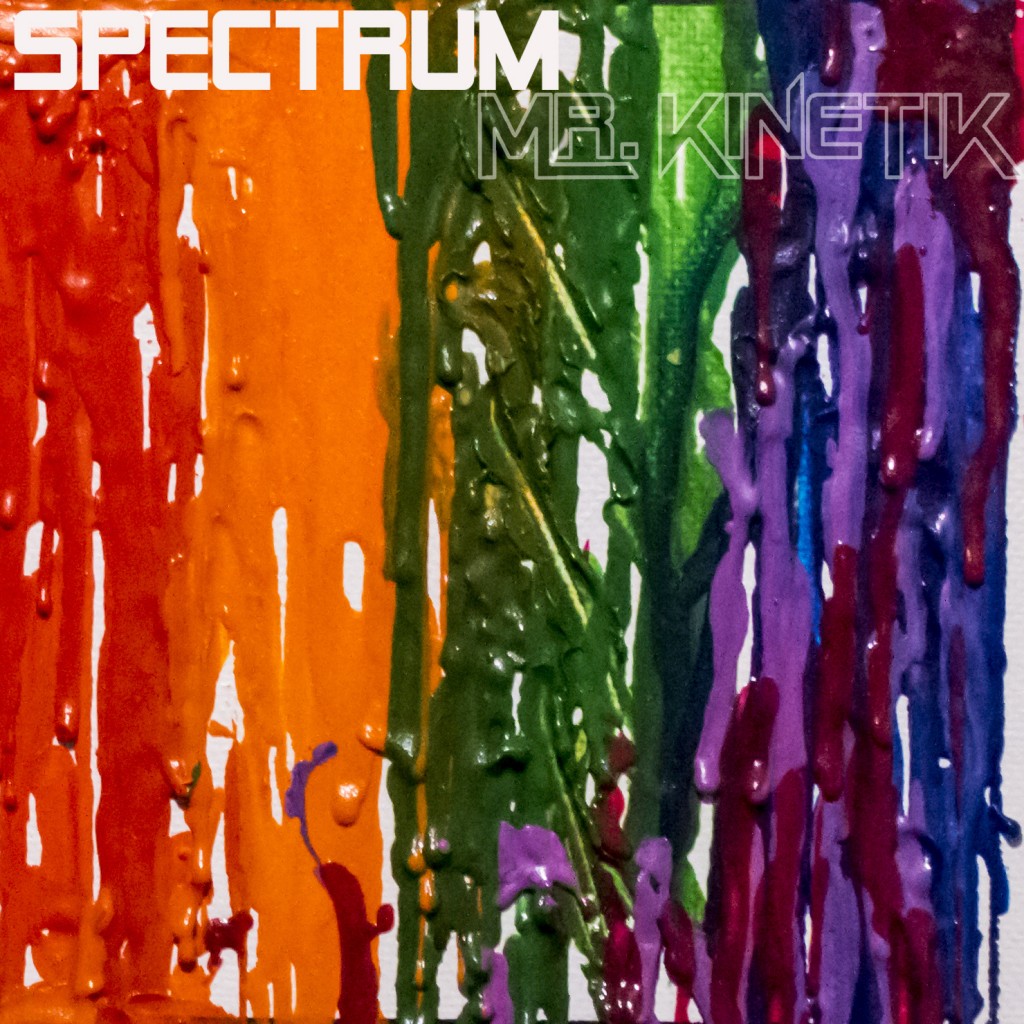 Spectrum is the latest album from Mr. Kinetik, release 10/22/2014.
This album is a range of tones, vibes, emotions and statements. Mr. Kinetik (Marc Williams) delivers another album full of thoughtful musicianship and songwriting that is straight from the soul. The album is held together by the reality that life is a spectrum; a range of experiences and knowledge gained from day-to-day living. "On My Mind" uses an 808 kick-driven pattern to explore memory lane, insomnia and the clouded mind. "My Lane" details excitement about the possibilities and opportunities of life when we are able to maintain our course. The lead single "Anyway" is a mania stroll complete with mentions of escape-ism, unhealthy habits, emotional numbness, the death of Eric Garner and how somehow, we still "hit the dance floor" and go on with life.
Spectrum  provides multiple perspectives and emotions that are produced in the journey of life. These perspectives are shared honestly and with detail. These perspectives and emotions come to life in each of the compositions present on this album in a show of respect for the range of life and the interconnectedness of life experiences.
---
01. Anyway
02. On My Mind
03. Running
04. Channels
05. Going
06. Welcome
07. Fluid
08. Here We Go
09. My Lane
Enjoy.
The P.E.A.C.E.,
Mr. Kinetik